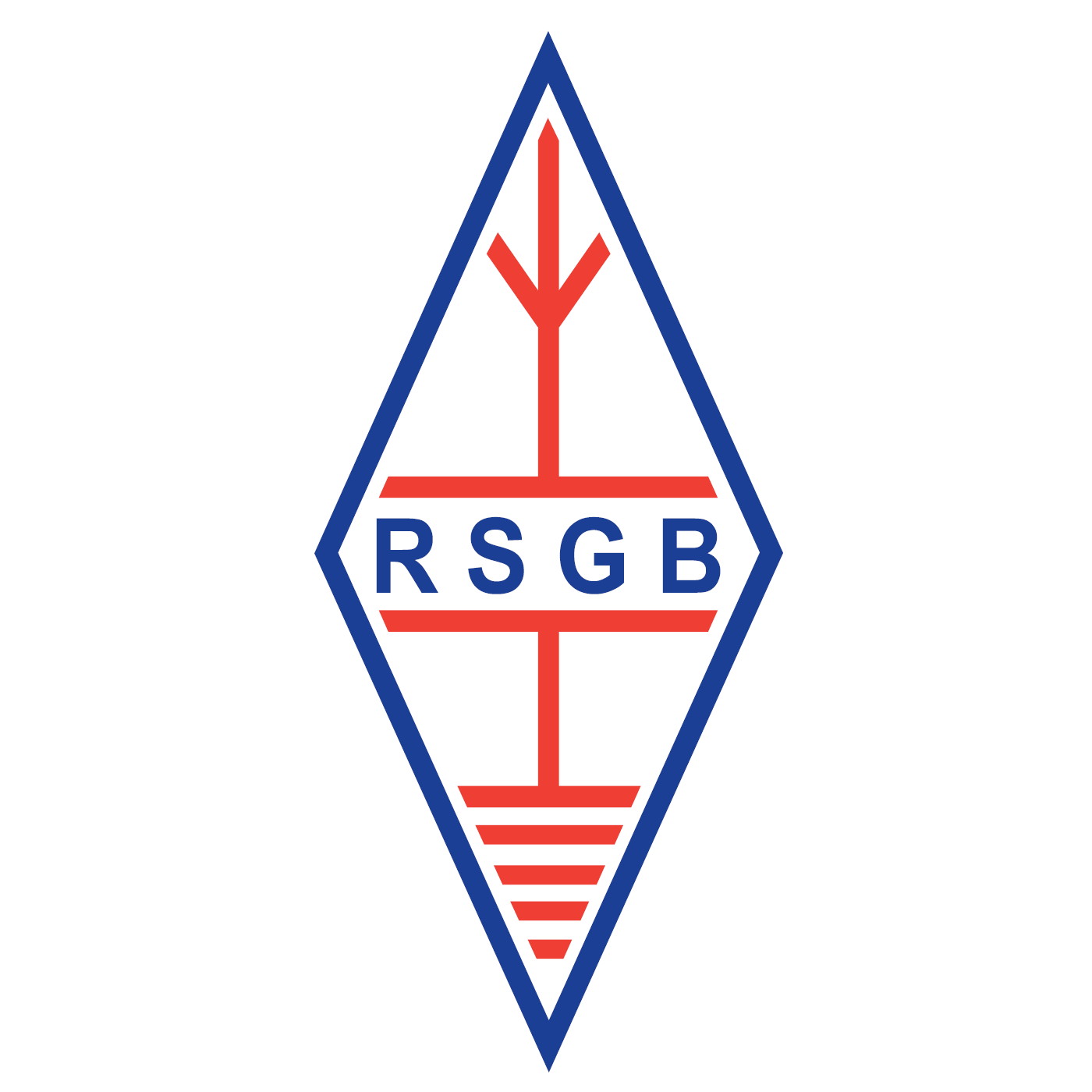 GB2RS News
Sunday 3rd of October 2021
The news headlines:
RSGB Convention on 9 October

IOTA Contest 2021 logs are now online

New club online exam booking system
The RSGB Online Convention takes place on Saturday, the 9th of October. There will be two live streams of talks available all day, with a Q&A session at the end of each talk. After the event, on the RSGB YouTube channel, you can view the lectures as many times as you wish. You can read about the talks in the two streams at rsgb.org/convention. Whether you're new to amateur radio or have been enjoying it for years, do put the 9th of October in your diary. We look forward to seeing you online with us.
The logs for the IOTA Contest 2021 island stations have been added to the IOTA database and are available for QSO matching. Record holders who have made IOTA contacts in an IOTA contest after 2003 can claim credit for them without submitting QSLs, provided that the contact details match. Go to iota-world.org. Once you have logged in, go to the My IOTA tab and select Add Contest QSOs.
Now that Covid-related restrictions are ending, from Wednesday the 6th of October clubs will be able to start booking online exams for groups of candidates using a new club online booking system. From the 1st of November, clubs will be able to start booking paper-based exams. All bookings must be made online. The RSGB expects to phase out paper exams in the future except where candidates have specific additional needs. Further details will be available in the coming weeks but you can see the full details on the RSGB website at rsgb.org and searching for examination announcements.
Amateur Radio on the International Space Station is a cooperative venture of international amateur radio societies and the space agencies that support the International Space Station. The primary goal is to promote the exploration of science, technology, engineering, and mathematics topics by organising scheduled contacts via amateur radio between crew members aboard the ISS and students. Before and during these radio contacts, students, teachers, parents, and communities learn about space, space technologies, and amateur radio. The ARISS Europe Board election has taken place and Ciaran Morgan, M0XTD has been elected as a Technical Counsellor.
From the 18th of November, the new Ofcom EMF regulations require compliance checking for all stations operating at above 110MHz. The RSGB EMF web page contains links to the requirements as well as tools and advice to help radio amateurs to comply. Two new items have been added to this web page, including a new version of the calculator that incorporates specific advice for VHF beams to help you show compliance. If you have already completed your checks using version 10a of the calculator they remain valid, however, the new version has additional guidance and may make compliance easier to demonstrate. For more information go to rsgb.org/emf.
Following a meeting of the RSGB Examinations Standards Committee at which Ofcom was represented, the current mandatory Foundation practical requirements are, with immediate effect, permanently removed. If clubs want to retain a practical element of training to support the learning of their candidates, either as demonstrations or hands-on, they are strongly encouraged to do so. Full details are on the RSGB website, just search for examination announcements.
On the 10th of October, the Northern California DX Club will celebrate its 75th anniversary. An HF Special Event will take place on the 9th and 10th. Using their callsign W6TI, they will operate SSB, CW and FT8 on the 15, 17, 20 and 40m bands. Activity will be between 1600 and 2359 UTC each day. A special QSL card will be available upon request. QSL details at W6TI on QRZ.com.
The September issue of RadCom Basics is now available online for RSGB Members. It covers a range of topics including how to enter a contest, building your own hotspot and a look at QRZ.com and Logbook of The World. You can subscribe to receive email alerts for future issues at rsgb.org/radcom-basics.
And now for details of rallies and events
Before travelling to any rally or event, please check the event's website as there may still be alterations or cancellations due to the pandemic.
Today, the 3rd of October, the Welsh Radio Rally is cancelled, as previously publicised.
Stirling and District ARS is holding an Open Day Extravaganza today, the 3rd of October, at their shack. Visitors will be available to operate from 11 am. The day includes a midday barbecue and there will be a Boot Sale on the grounds, with pitches are available for £10. At 2 pm there will be a talk by Gavin Nesbitt on How to Improve your QSO Count on VHF and above. An ARDF competition will take place around the Estate in the afternoon. The club is located at Unit 68, Bandeath Industrial Estate, Throsk, Stirling FK7 7NP.
The second part of the BATC Convention for amateur TV will take place on the 16th of October. It will be a day of free online talks about amateur television. Just search for BATC CAT21 and follow the link for the live stream.
Essex CW Amateur Radio Club will hold a CW Boot Camp on the 16th of October in Witham. You can find out more by searching on the internet for Essex CW ARC and clicking their Boot Camp link.
On the 17th of October, the Hornsea Amateur Radio Rally is due to be held at the Driffield Show Ground, YO25 3AE. Doors open at 10 am and parking is free. Admission is £2. There will be trade stands, a Bring & Buy and a car boot area. Catering will be available on site.
Also on the 17th, the Hack Green Radio Surplus Hangar Sale will be held at the Hack Green Secret Nuclear Bunker in Nantwich. Doors open at 10 am and there will be equipment, components and amateur radio gear on sale.
The Galashiels Rally, scheduled to take place on the 24th is cancelled, as previously publicised.
Now the DX news
Rich, WA5LFD will be operating portable from North Padre Island, IOTA reference NA-092, until the 30th of November. His bands of interest are 6 and 2m, but he will also be on the 80 to 10m bands. QSL preferably via Logbook of The World.
One of many stations celebrating the 60th anniversary of the Antarctic Treaty System is Tamas, HA6LT. He will be active as HA60ANT until the 31st of December. Listen out for other stations with ANT in the special event callsign.
Ken, K4ZW is operating as EY8/K4ZW until the 7th of October while on a work assignment in Tajikstan. QSL to home his home callsign.
Pasi, OH3WS will be operating as OJ0WS from the 3rd to the 9th of October. Activity will be on the HF bands and on 160 meters using CW only. QSL to his home callsign.
Now the Special Event news
From the 6th of October through to the 2nd of November, West of Scotland ARS will be running a special event station GB4GDS, celebrating 90 years of the Guide Dog Association. More information about the station can be found at www.wosars.club.
Now the contest news
When operating in contests, please keep yourself and fellow amateurs safe by following relevant pandemic-related government recommendations.
This weekend there are two higher frequency contests. They have the same exchange of signal report, serial number and locator. The 432MHz to 245GHz contest runs for 24 hours ending at 1400UTC today, the 3rd of October. The IARU 432MHz to 245GHz contest runs for the same period.
The 24-hour Oceania DX SSB contest ends at 0800UTC today, the 3rd. Using the contest bands between 1.8 and 28MHz, the exchange is signal report and serial number. There are multiple categories to enter and there are new trophies this year for female operators both in and outside Oceania. Read more at oceaniadxcontest.com.
The Worked All Britain DX contest will take place today, Sunday the 3rd of October, from 0500 to 2300UTC. There will be a multiplier point for every DXCC country worked as well as for each WAB square worked. Contacts can be made on the 80, 40, 20, 15 and 10m bands. The full rules are on the WAB website and entries must be with the contest manager by the 13th of October.
The DX Contest runs from 0500 to 2300UTC today. Using CW and SSB on the contest bands between 3.5 and 28MHz, the exchange is signal report and serial number.
On Monday, the CW leg of the 80m Autumn Series runs from 1900 to 2030UTC. The exchange is signal report and serial number.
On Tuesday the 144MHz FM Activity Contest takes place from 1800 to 1855UTC. It is followed by the all-mode UK Activity Contest from 1900 to 2130UTC. The exchange for both is signal report, serial number and locator.
Also on Tuesday, the IRTS 80m Evening Counties contest runs from 1900 to 2000UTC. Using CW and SSB the exchange is signal report and serial number. Note that EI and GI operators also send their County codes.
The 144MHz FT8 Activity Contest takes place on Wednesday between 1900 and 2100UTC. The exchange is signal report and your 4-character locator.
The UK EI Contest Club 80m contest runs between 2000 and 2100UTC on Wednesday. Using SSB, the exchange is your 6-character locator.
Next weekend, the Oceania DX CW contest runs for 24 hours, ending at 0800UTC on the 10th. Using the contest bands between 1.8 and 28MHz, the exchange is signal report and serial number.
Next Sunday, the 10th, is the UK Microwave group's 122 to 248GHz contest. Running from 0900 to 1700UTC, it uses all modes. The exchange is signal report, serial number and locator.
Now the radio propagation report, compiled by G0KYA, G3YLA & G4BAO on Friday the 1st of October.
Life is starting to get a bit more interesting in terms of the Sun and HF propagation. This week we have seen more sunspots, a coronal mass ejection and some minor solar flares, so the Sun is definitely waking up. The solar flux index passed 100 on Thursday, reaching 102. This is high enough to allow 10 metres to open up, which will no doubt be helped by the move into Autumn HF conditions as well. There have been widespread reports that 10m is becoming more active, especially on FT8, so don't miss out on any choice DX that is around.
Argentina and Brazil have both appeared on FT8 in the afternoons. Robert, 3B9FR on Rodriguez Island has been worked on 10m CW. SSB is seeing some activity as well, with Gary, G0FWX reporting on the 10 Metre UK Net Facebook group that he worked ZT1T and ZS1F in South Africa.
As we've said before, now is a good time for North-South paths to open up on HF so make the most of them. Propquest shows that 15 metres, and 12 metres, are now often opening reliably during daylight hours, so make the most of all the higher HF bands, that is 15, 12 and 10 metres.
Predicting what will happen next week is tricky. NOAA places the SFI in the high 70s, but this could easily be exceeded if this current crop of sunspots continues. NOAA also predicts unsettled geomagnetic conditions on the fifth, when the Kp index could rise to four. Unsettled geomagnetic conditions are also forecast for this weekend.
As always, solar flares could temporarily shut down the HF bands at any time during daylight hours and are hard to predict. And any associated CME could cause problems on HF, perhaps two to three days later.
And now the VHF and up propagation news.
Unsettled weather at this time of the year is typical and quite often due to the migration south of the jet stream across the Atlantic and into western Europe. This brings deep lows and active weather fronts and heavy showers, all good for rain scatter operation, as highlighted by the excellent rain scatter conditions during last week's SHF UKAC contest. Incidentally, the jet stream can still be useful for 'out of season' Sporadic-E, particularly for digital modes up to 6m or to 10m for CW/SSB.
This unsettled weather lasts through to the middle of next week, then there are some diverging opinions from the models. One evolution brings high pressure in from the Azores after Wednesday, so there is a chance of Tropo to end the week. Another model output suggests that the low pressure remains until the delayed high arrives next weekend.
There are, of course, auroral and meteor scatter possibilities to check out and autumn is a favoured season for auroral activity.
The 8th of October, at around 1830UTC, brings the peak of the Draconids meteor shower, with a respectable ZHR of 10 expected. Every now and again the Draconids produce spectacular storms and huge outbursts as in 2011 where the ZHR was 300. This is unlikely this year as the shower's parent comet, 21P Giacobini-Zinner, made its closest approach to the sun in September 2018.
Moon declination is positive until Wednesday and EME path losses are at their lowest with perigee on Friday. There is DX interest with the SV5/HB9COG DXpedition to Rhodes still active until Tuesday.
And that's all from the propagation team this week.