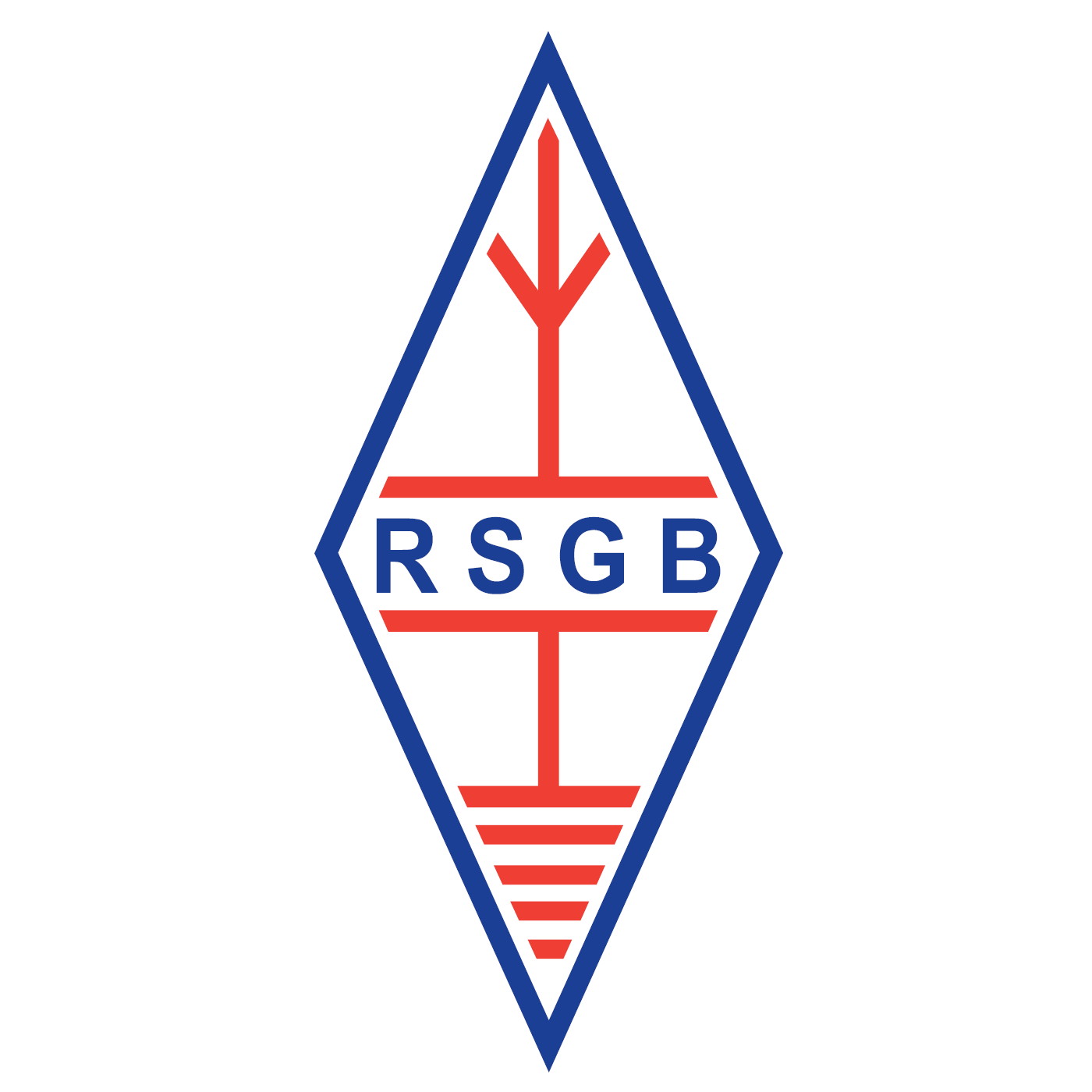 GB2RS News
Sunday 11th July 2021
The news headlines:
RSGB Convention goes online for 2021

YOTA contest second leg

National Radio Centre reopens
Despite hoping to meet face-to-face again this year, the RSGB Convention in October will again be online. This major indoor event takes many months to plan and, due to continuing Covid-19 uncertainty, the Society has to make the safety of attendees, volunteers and staff a priority. We are putting together another programme of excellent presentations across two streams that will provide information and inspiration no matter how long you've been a radio amateur. Look out for more details in RadCom, GB2RS and online in the coming weeks.
The Youngsters On The Air Contest is open to all radio amateurs and comprises three 12-hour sessions with the aim to boost on-the-air activity by younger radio amateurs and to support Youngsters On The Air. The second leg is on the 18th of July from 1000 to 2159UTC. In the first leg more than 100 entries were from contesters between 7 and 25 years old. Full details can be found at ham-yota.com.
The tree felling adjacent to the RSGB National Radio Centre at Bletchley Park was completed successfully and the NRC re-opened last Thursday as planned. It is open every day except Wednesday to pre-booked Bletchley Park visitors.
In April the G-QRP Club ran a survey to gauge support for a in-person Convention in 2021. The results showed that the vast majority are not yet willing to meet in person and would prefer another virtual Convention. The G-QRP Club Convention 2021 will be a virtual event over the weekend of the 5th and 6th of September. The Committee are now working on matching up the wish lists of topics and suggested speakers.
If you are having problems with interference, the EMC help desk is there to help, and can be contacted by e-mail on helpdesk.emc@rsgb.org.uk. The helpdesk, coordinated by Ken, G3SDW, operates via e-mail, calling on many years of experience of dealing with interference problems. They do not carry out home visits except in very exceptional circumstances. This service is operated by volunteers in their own time and will be provided via e-mail. Requests to correspond via the telephone, especially to mobile numbers are to be avoided. Don't forget, the RSGB do not have any powers of enforcement. If this is required you should contact the regulatory body, Ofcom. Locating the source of interference, particularly if it is outside your own premises, will require a certain amount of leg work. If you are unable to do this, you may be able to enlist the help of another amateur or local club.
The Summer 2021 AM QSO Party runs from 1800UTC on the 16th of July until 1800UTC on the 18th. This is an opportunity to make some QSOs using the AM mode on all the available HF bands from 160m to 10m. Dragon Amateur Radio Club will be operating portable from the island of Anglesey for this event using GB0AMC. The operators would welcome QSOs with people far and wide, so please do listen out for them. Details of the event can be found by searching for Summer 2021 AM QSO Party online.
And now for details of rallies and events
Before travelling to any rally or event, please check the event's website as there may be alterations or cancellations due to the current restrictions.
The East Suffolk Wireless Revival and McMichael rally & boot sale, both originally planned for today, the 11th, are not taking place this year, as previously publicised. Other rallies that have been cancelled due to the pandemic are the Rugby Rally originally planned for August, The National Hamfest planned for September and the Welsh Radio Rally planned for October.
Finningley ARS Car Boot will be outdoor only with doors opening at 10am on the 25th of July. It is located near junction 2, M18 Doncaster, admission is £3. The Wiltshire Radio Rally, Electronics Fair & Car Boot Sale is planned for Sunday the 1st of August at Kington Langley Village Hall & fields, SNl5 5NJ. Doors are open from 9am to 3pm with free admission. Details at chippenhamradio.club. Dartmoor Radio Rally has moved to the 15th of August at Yelverton War Memorial Hall, PL20 6AL.
Now the DX news
C6AHA will be active from the Bimini Islands, NA-048, in the Bahamas between the 14th and 21st of July. A large team will operate SSB, CW and FT8 with up to five stations. QSL via Club Log's OQRS, Logbook of The World or via K4KSW.
A team of six operators will be active as RI0FM from Moneron Island (AS-149) on 15-31 July, IOTA Contest included. Plans are to operate CW, SSB and FT8 on various bands with two stations. QSL via UA3A.
Now the Special Event news
Coventry ARS is running two special event stations until May 2022 to celebrate Coventry being the City of Culture. GB1COC & GB8CCC will be running most days, with GB8CCC passing between members of the club. Dates and times will vary.
Now the contest news
With different parts of the UK having different lockdown restrictions, please make sure you follow the appropriate regulations. Keep yourself and fellow amateurs safe.
This weekend the IARU HF Championship ends its 24-hour run at 1200UTC today, the 11th. Using CW and SSB on the 1.8 to 28MHz bands, where contests are permitted, the exchange is signal report and ITU Zone. For the UK that is 27.
On Tuesday, the 432MHz FM Activity Contest runs from 1800 to 1855UTC. It is followed by the all-mode 432MHz UK Activity Contest. The exchange for both is signal report, serial number and locator.
Wednesday sees the SSB leg of the 80m Club Championship from 1900 to 2030UTC. The exchange is signal report and serial number.
The 70MHz UK Activity Contest runs from 1900 to 2130UTC on Thursday. Using all modes, the exchange is signal report, serial number and locator.
On Saturday, the 70MHz Trophy takes place from 1400 to 2000UTC. Using all modes, the exchange is signal report, serial number, locator and postcode.
Next Sunday, the International Low Power contest runs from 0900 to 1600UTC. Using the 3.5 to 14MHz bands, where contests are permitted, the exchange is signal report, serial number and power.
Now the radio propagation report, compiled by G0KYA, G3YLA & G4BAO on Friday the 9th of July.
As predicted, the solar flux index declined this week, ending at 76 on Thursday. This was due to the large sunspot regions 2835 and 2836 having rotated off the Earth-facing portion of the solar surface. But make a note to check the SFI around July 21 onwards when, hopefully, they will make a return.
The sunspots' departure has left us back in the solar doldrums again with only a minute spot, region 2839, being visible. Luckily, geomagnetic conditions have been quite settled with a maximum planetary Kp index of three last week. This meant that the ionosphere could settle, and we could make the most of the lower levels of solar radiation.
Night owls scored this week with 20m openings to the western states reported around 0500-0600UTC. Laurie, G3UML also reports working central North America on 20m from about 4 to 6.30am. Note that these were CW and SSB contacts.
This year's Sporadic E season also continues to delight UK amateurs. While the best DX has been on 6m, and not part of this report, 10m is still providing a lot of activity. Make the most of it - if you don't, you'll likely regret it!
Next week, NOAA's Space Weather Prediction Centre says the SFI will be around 80. Geomagnetic conditions will be mainly quiet, although a large coronal hole reaching up to the solar equator is rotating into an Earth-facing position. This will be facing us around Saturday the 10th so look for possible unsettled geomagnetic conditions, with the possibility of depressed MUFs early next week.
And now the VHF and up propagation news.
The current weather pattern places the British Isles in an unsettled region with heavy showers, longer periods of rain and occasional frontal rain bands crossing the country. This is clearly useful for rain scatter on the GHz bands.
There are weak suggestions that there may be a return of high pressure close to southern areas in the second half of the coming week, but other models continue the unsettled theme, and it's certainly not a given at the moment. Overall, it looks like Tropo is a possibility, but mainly in the south and perhaps only briefly.
That leaves Sporadic-E and, for this mode, there are some good pointers in that the main jet stream across the Atlantic is pointing right at northern Europe and this should be a reasonable orientation for Es from the UK into Europe at times. Of course, we ideally need many other elements to be right too, so as usual, the message is to check the bands, clusters and call CQ now and again.
Moon declination is positive and falling, going negative again on Friday, so Moon visibility windows will shorten. Path losses will continue to fall throughout the week.
There are no significant meteor showers until the end of the month, so continue to look around dawn for the best random meteor scatter opportunities.
And that's all from the propagation team this week.