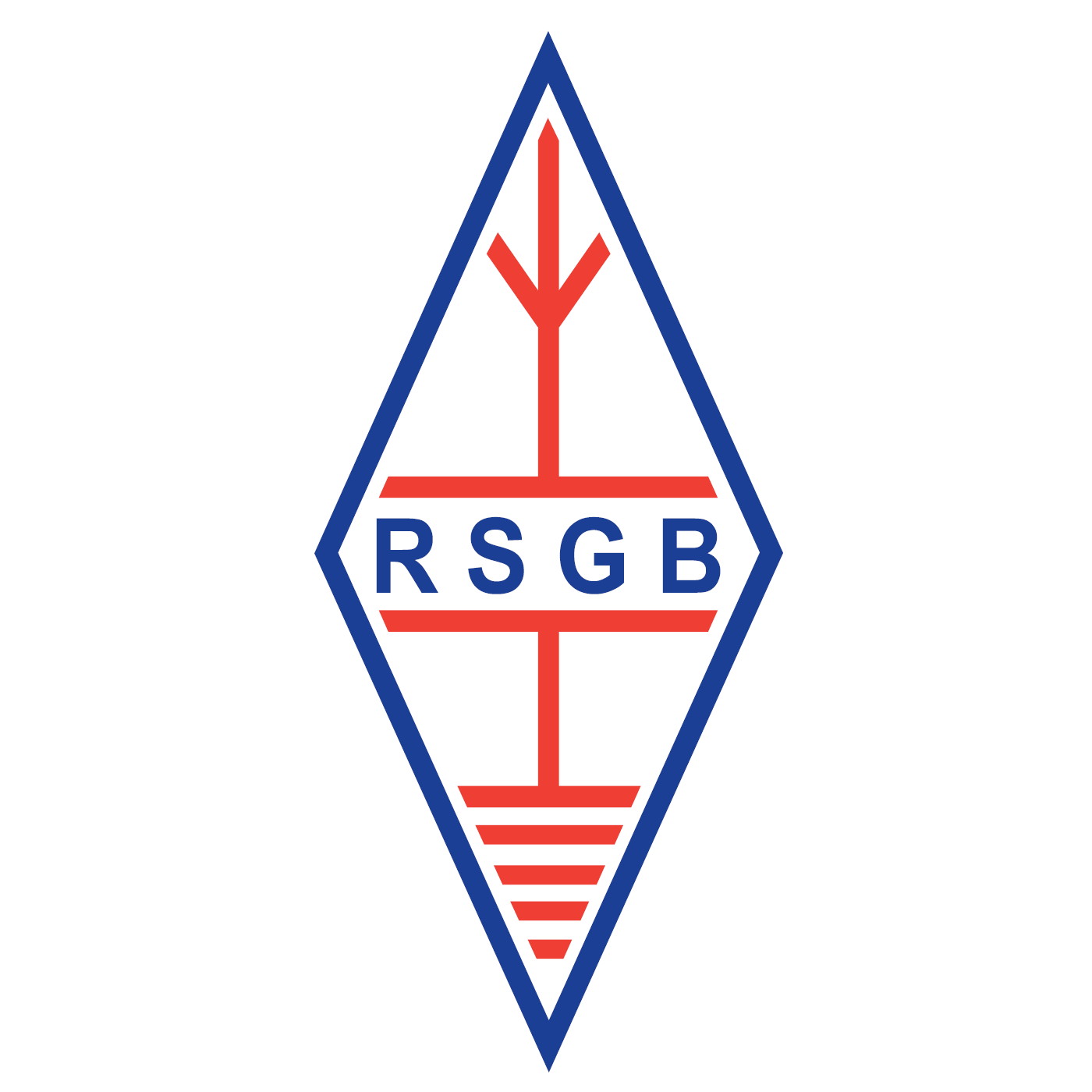 GB2RS News
Sunday 25th July 2021
The news headlines:
RadCom Basics latest issue
NRC Net to close
DARC reports survey results
The latest issue of RadCom Basics is now available from the RSGB website. In this edition, you can read about split frequency operation and more on logging and eLog, amongst other subjects. RSGB Members can read previous editions of RadCom Basics by going to rsgb.org/radcom-basics. You can register at the same address to receive notification of subsequent issues as they become available.
As life returns, we hope, to a degree of normality, the regular weekday National Radio Centre net will cease. Instead, at 10.30 am on 3.737MHz an informal gathering will take place for those that want to call in and have a QSO. The RSGB would like to thank Nigel, G4RWI, who ran the NRC 80m net every day in 2020 and on weekdays throughout 2021. There were over 400 nets with hundreds of callers and thousands of QSOs.
The German national society, DARC, has published the results of the amateur radio survey they conducted for the IARU. They had 550 respondents. The results are available via the DARC website, in German. There are some similarities with the RSGB's survey, as well as opinions on FT8 and licensing.
On the third weekends of April and May, the IARU Region 1 organised the first 50MHz and 70MHz Machine Generated Modes-only contests. The official results are now published at iaru-r1.org. Congratulations to G4PLZ, who achieved top placing in both contests in the 6-hour section. His best DX on 50MHz was in excess of 1700km, and he achieved almost 1600km on 70MHz.
In line with Government advice, Bletchley Park has relaxed their requirement for mask-wearing and social distancing. Their visit-booking system is still in place. Whilst the RSGB acknowledges that the legal requirement of Covid precautions has been reduced, we wish to take a more cautious approach at the National Radio Centre. As space in the NRC is restricted and there is limited airflow, the wellbeing of visitors and volunteers is paramount. This means many Covid precautions such as face coverings and social distancing within the NRC will still be required. The GB3RS station is still unavailable for visiting amateurs, but we will bring you news when this situation changes.
As GB2RS continues to expand, it is a pleasure to extend a warm welcome to two new newsreaders. Leigh, M5GWH has joined the existing team in the Stoke-on-Trent area. Essex newsreaders have been joined by Richard, G0NAD. In addition to reading a brand-new broadcast on 70cm, Richard is also assisting with the 4m service in that area. And listeners in the north of England may like to note that the 145.525MHz broadcast from MM0JNL is now additionally covering Northumbria.
The QSL Bureau sub-manager for the G4T-Z group is retiring and a replacement volunteer to distribute cards to this active sub-group is urgently needed. If you are an RSGB Member with time, a little space, some basic computer skills plus the desire to help your fellow members, the bureau would like to hear from you. You can find out more by emailing qsl@rsgb.org.uk.
And now for details of rallies and events
Before travelling to any rally or event, please check the event's website as there may be alterations or cancellations due to the current restrictions.
Finningley ARS Car Boot will be outdoor only on the 25th of July, with doors opening at 10 am. It is located near M18 junction 2, Doncaster. Admission is £3.
The Wiltshire Radio Rally, Electronics Fair & Car Boot Sale is planned for Sunday the 1st of August at Kington Langley Village Hall & fields, SNl5 5NJ. Doors are open from 9 am to 3 pm and admission is free. Details are at chippenhamradio.club.
On the 1st of August, the radio operators of Cornwall are holding the 1st Cornwall Antenna Build-Off. This is a free event. As well as the Build-Off there are Bring & Buy tables available as well as refreshments. For details search @g5xdx on Facebook or email G5XDX@gmx.co.uk.
The King's Lynn ARC radio rally will go ahead on the 1st of August at Gaywood Community Centre, King's Lynn PE30 4EL. Doors open at 9 am and the entry is £2.50. There will be trade stands, a Bring & Buy and car boot pitches outside. Catering is available on site. See klarc.org.uk.
Dartmoor Radio Rally has moved to the 15th of August at Yelverton War Memorial Hall.
Now the DX news
Brian, GW4DVB will once again be active as J88PI from Palm Island in the St Vincent and the Grenadines Island group, IOTA reference NA-025, until the 1st of August. Activity will be holiday style on the 40 to 6m bands using CW, SSB, SSTV and FT8. He will use a Yaesu FT-991A into a 10m vertical antenna, an M0CVO HW-40HP off centre fed dipole and possibly new antennas. QSL GW4DVB direct only, g4dvb.co.uk.
Laurent, HB9HKE will be active as TF/HB9HKE from Iceland until the 7th of August. His main trip will be for paramotoring, but operations will be on various HF bands using a wire antenna for 20m. QSL via Logbook of The World and eQSL.
Jim, W6PQL will be active as CT8/W6PQL from Pico Island, EU-175, Azores until the 4th of September. He will operate FT8 on all bands and SSB on 20 metres. Between the 1st of August and the 3rd of September, he will operate 2m EME and Tropo. QSL via Logbook of The World, or direct to home call.
Now the Special Event news
Coventry ARS is running two special event stations until May 2022 to celebrate Coventry being the City of Culture. GB1COC & GB8CCC will be running most days, with GB8CCC passing between members of the club. Dates and times will vary.
Now the contest news
With different parts of the UK having different lockdown restrictions, please make sure you follow the appropriate regulations. Keep yourself and fellow amateurs safe.
The 24-hour Islands On The Air Contest ends its run at 1200UTC today, Sunday the 25th. Using CW and SSB on the 3.5 to 28MHz bands on which contests are permitted, the exchange is signal report, serial number and your IOTA reference. Stations on the UK mainland are IOTA reference EU-005; a full list can be found at iota-world.org.
The UK Microwave Group Contest runs from 0600 to 1800UTC today. Using all modes on the 5.7 and 10GHz bands, the exchange is signal report, serial number and locator.
On Monday, the 6th FT4 Series will run between 1900 and 2030UTC using the 80m band. The exchange is your 4-character locator.
On Tuesday the SHF UK Activity Contest takes place between 1830 and 2130UTC. Using all modes on the 2.3GHz and up bands, the exchange is signal report, serial number and locator.
The Worked-All-Britain 144MHz Low Power Contest will take place on Saturday the 31st of July between 1400 and 1800UTC. The input power is limited to 10 watts and the full rules are on the WAB website. Entries are to be with the contest manager by the 10th of August. Due to the easing of restrictions, the mobile and portable categories will be resumed; but the organisers ask that entrants 'please act sensibly'.
On Saturday, the Fourth 144MHz Backpackers Contest runs from 1400 to 1800UTC. Using all modes, the exchange is signal report, serial number, locator and postcode.
The 144MHz Low Power contest also takes place on Saturday from 1400 to 2000UTC. Using all modes, the exchange is signal report, serial number, locator and postcode.
Next Sunday, the 1st of August, the 432MHz Low Power Contest runs from 0800 to 1200UTC. Using all modes, the exchange is signal report, serial number, locator and postcode.
Now the radio propagation report, compiled by G0KYA, G3YLA & G4BAO on Friday the 23rd of July
Sunspot numbers were down at the start of the week but increased dramatically as the week went on. By Thursday the solar flux index was up to 94 with a sunspot number of 86. There were six active regions visible on the Sun. Although many of these sunspots were quite small and not very complex, they all contributed to the higher solar flux, which is now nudging 100.
The region that was active on its last rotation, 2835, and was responsible for multiple coronal mass ejections, appears to have quietened. Nevertheless, the Sun may well be more active next week as some of the regions have produced low-level C-class flare activity over the past few days.  NOAA reports that solar cycle sunspot progression over the past several months has actually been ahead of the cycle 25 forecast. This may bode well for the future.
HF propagation remains dominated by Sporadic-E, with daily openings on the upper bands. F2-layer propagation is at seasonal levels, with openings up to 14 and sometimes 18MHz being recorded. We are not seeing much in the way of 21MHz F-layer propagation, but that will kick in as we head into Autumn. Thirty metres, or 10MHz, remains a band to check overnight with MUFs over a 3,000km path typically exceeding 10MHz.
Due to all this activity, NOAA has upped its forecast for the coming week. It now has the solar flux index at 85 next week, rising to 90. The geomagnetic prediction is for a maximum Kp index of 2, possibly due to a lack of coronal holes. However, it is too early to say whether we may have any solar flares and CMEs from the new regions currently rotating into view.
And now the VHF and up propagation news.
After some very good days of Tropo recently, it seems that the picture will look very different in the coming week. The decline of the high pressure will be complete by this weekend and heralds a week of unsettled weather with showers or longer periods of rain. On the upside, this puts rain scatter back on the agenda for the microwave operators.
Sporadic-E is still a good contender for DX although heading into August usually thins out the activity. The meteor input to E layer ionisation should keep hopes alive of renewed openings. The jet stream placements are mainly favouring the path to the south into Iberia initially, before moving east later to open up other more eastern parts of Europe.
Around we go again into another lunar cycle with negative, but increasing declination, this week. This of course means that we'll see the Moon for longer as each day progresses. Declination goes positive on Thursday, but losses will rise daily after last Wednesday's perigee.
Random or sporadic meteor rates are approaching their annual maximum around now, and the Southern delta Aquarids meteor shower is under way. This has a broad ZHR peak of 25 running from the 26th of July through to the 31st. Note that in Europe, the shower radiant is only above the horizon during the night and early morning. There are some other minor showers peaking next week, so we should see excellent meteor scatter conditions.
And that's all from the propagation team this week.