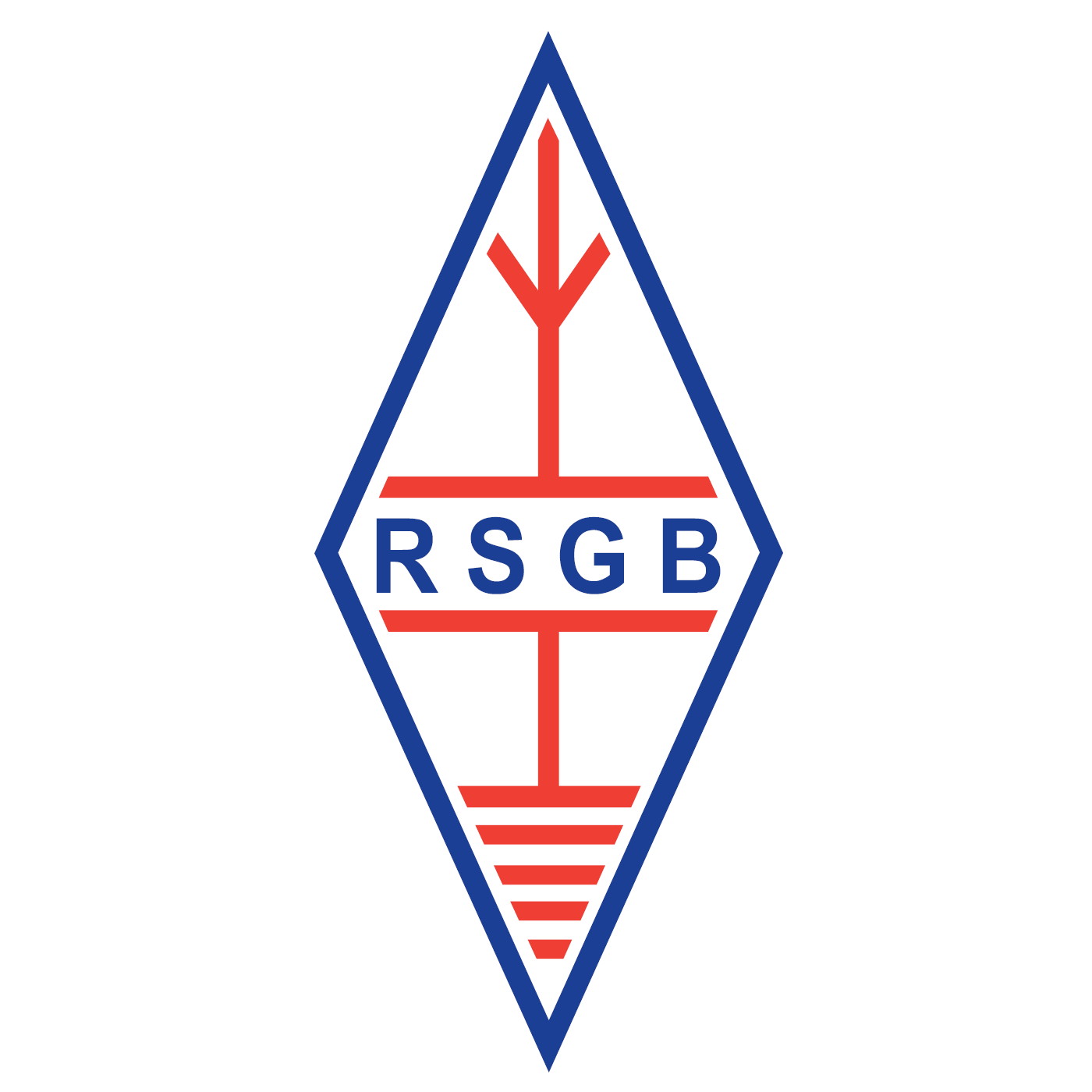 GB2RS NEWS
Sunday the 31st of January 2021
The news headlines:
New video from Propagation Studies Committee

Bath Based Distance Learning announces Full licence course

New edition of RadCom Basics available
The RSGB's Propagation Studies Committee has a number of online tools available to help you work out the best band and time to make a contact. A video explaining these propagation tools has been added to the propagation pages on the RSGB website, go to rsgb.org/propagation-tools.
The Bath Based Distance Learning team helped nearly 800 students to pass the Advanced exam under the old syllabus. After reworking their training material, the team are now planning their first course for the Full level exam syllabus. The course will run from March to June this year. Students will receive weekly work packages via a virtual classroom and will have access to weekly online tutorials. There will be no charge for the training, but applicants will need to work through a pre-course classroom and quiz to be eligible for a place. The deadline for course applications is Wednesday the 17th of February. To request full details and an application form, please e-mail Steve, G0FUW via g0fuw@tiscali.co.uk.
The January 2021 edition of RadCom Basics is now available on the RSGB website for Members to read. It is for new licensees or anyone who wants an introduction to a different part of amateur radio. This issue looks at antennas, setting up a radio bench, making a metal box and the value of listening as a radio amateur. Go to rsgb.org/radcom-basics.
A 2m beacon is operating on St Helena Island. The beacon frequencies are Channel 1 144.435MHz; Channel 2 144.325MHz; Channel 3 144.375MHz and Channel 4 144.385MHz.
The next RSGB Tonight @ 8 webinar is on Monday the 1st of February. Neil Underwood, G4LDR will give you all the information you need to become operational on the microwave bands. You can watch and ask questions live on the Society's YouTube channel. For more information about this and the other webinars in the series, see the Society's website at rsgb.org/webinars.
Leicestershire Foxes Contest Group is a new contest group. Geographically, the membership is derived from many different parts of the greater Leicestershire region. However, they also welcome operators from outside the county. If you are interested, email adyg6ad@gmail.com for more information.
The RSGB Exams and Syllabus Review Group (ESRG) has appointed a new member. Jonathan Groves, M0VRI passed all three exams during the lockdown and is a member of Bredhurst Receiving and Transmitting Society. He enjoys HF operating and trying to find trans-Atlantic QSOs from a noisy suburban QTH. Jonathan is also now an active Remote Invigilation volunteer.
Now the DX news
Takumi, JG3PLH is a member of the 62nd Japanese Antarctic Research Expedition team and will be stationed at Showa base on East Ongul Island, AN-015, Antarctica until January 2022. He will be active as 8J1RL starting in February. QSL via the bureau.
Now the Special Event news
To mark the 80th Anniversary of the Formation of the Air Training Corps on the 5th of February 1941, Ofcom has issued the callsign Golf Bravo Eight Zero Alpha Tango Charlie. The callsign is valid for use between 5th February 2021 and 4th February 2022. It will be managed by David, M0SKT and a team of serving Cadet Force Adult Volunteer staff who are UK Licence holders.
To commemorate the 70th anniversary of the Jutlandia, the hospital ship, Experimental Danish Radio Amateurs will activate OV0JUTLANDIA until the 31st of March at 2359UTC. They will be active on most amateur radio bands with CW, SSB and digital modes. All bands including WARC bands and all modes may be used. All two-way contacts and SWL reports will be valid for the special OV0JUTLANDIA award. Full details on qrz.com.
Now the contest news
Please remember to check before the contest for any new rules due to lockdown and social distancing, which may differ around the world. The RSGB strongly advises obeying your national and local government's advice.
This weekend the CQ 160m DX contest ends its 48-hour run at 2200UTC today, the 31st. It's CW only and the exchange is signal report and your CQ Zone. Please note that American stations also exchange their State and Canadians their Province.
On Monday the 80m Club Championship runs from 2000 to 2100UTC. Using SSB only, the exchange is signal report and serial number.
On Tuesday, the 144MHz FM Activity Contest runs from 1900 to 1955UTC. It is followed by the all-mode 144MHz UK Activity Contest from 2000 to 2230UTC. The exchange is the same for both contests, signal report, serial number and locator.
The 144MHz FT8 Activity Contest takes place between 1900 and 2100UTC on Wednesday. The exchange is signal report and your 4-character locator.
Also on Wednesday is the UK EI Contest Club 80m Contest from 2000 to 2100UTC. Using SSB only the exchange is your 6-character locator.
Next Sunday, the 7th of February, the 432MHZ AFS contest runs from 0900 to 1300UTC. Using all modes the exchange is signal report, serial number and locator.
Now the radio propagation report, compiled by G0KYA, G3YLA & G4BAO on Friday the 29th of January.
We are almost into February and still, the Sun is not playing ball in terms of sunspots. This week saw groups 2797, 2799 and 2800 rotate out of view, but all were minuscule and didn't contribute much. The solar flux index was 76 on Thursday with a sunspot number of 26. There is a plage area, which can be a precursor to sunspots, at the same latitude as group 2800, but we will have to wait and see what develops.
The STEREO Ahead spacecraft view shows little of note other than a coronal hole that will eventually become Earth-facing.
There was a geomagnetic storm late on Monday and in the early hours of Tuesday, which was caused by a high-speed stream from a coronal hole that we warned you about last week.
This week's highlights have been short FT8 openings on 10 metres, possibly due to mid-Winter Sporadic-E. The French Alps, Poland, Ireland and Spain have all been spotted, and short F2-layer openings to Mauritius in the morning and Paraguay in the afternoon kept interest levels up. These winter Es openings are becoming rarer and shorter, but it is still worth keeping an eye on 10m.
Otherwise, the lower bands have brought the most action with 40 and 80m still providing good activity after dark.
With little scope for sunspots, NOAA predicts the SFI will be in the mid-70s next week. Unsettled geomagnetic conditions are forecast for Sunday or Monday, due to yet another high-speed stream from a coronal hole, which became Earth facing on Friday. The Kp index could rise to three or four, but once it passes the Kp index may be down to two.
Daytime MUFs over a 3,000km path are currently exceeding 21MHz during the daytime. Night-time critical frequencies of around 2.9-3.5MHz mean that 80m is marginal for local contacts at night while remaining fairly solid for European paths and DX.
And now the VHF and up propagation news.
It looks like satellites will offer the best chance of working VHF DX, with not many prospects for Tropo, as the unsettled theme continues to drive our weather over the next week or so. The south and west of the British Isles, along with the north-eastern areas, will have some temporary weak ridges ahead of slowly-advancing Atlantic systems.
Overall then, with some borderline snow events on the northern edge of the rain areas, there could be some winter scatter options for the microwave bands, but otherwise another thin week.
Some models do introduce a weak ridge of high pressure over the country at the very end of next week, but this is not to be relied upon this far out, and probably with dry cold air near the surface it is not such a good prospect for Tropo.
Moon declination goes negative on Tuesday so as the week progresses, Moon windows will shorten and peak Moon elevations will fall. Perigee is on Wednesday, so path losses are at their lowest this week. 144 MHz Sky noise is moderate but becomes high this coming weekend.
The Alpha Centaurids meteor shower is just over a week away so you may see some small improvement in meteor scatter conditions, but with a zenith hourly rate (ZHR) of just six, don't expect any fireworks.
And that's all from the propagation team this week.