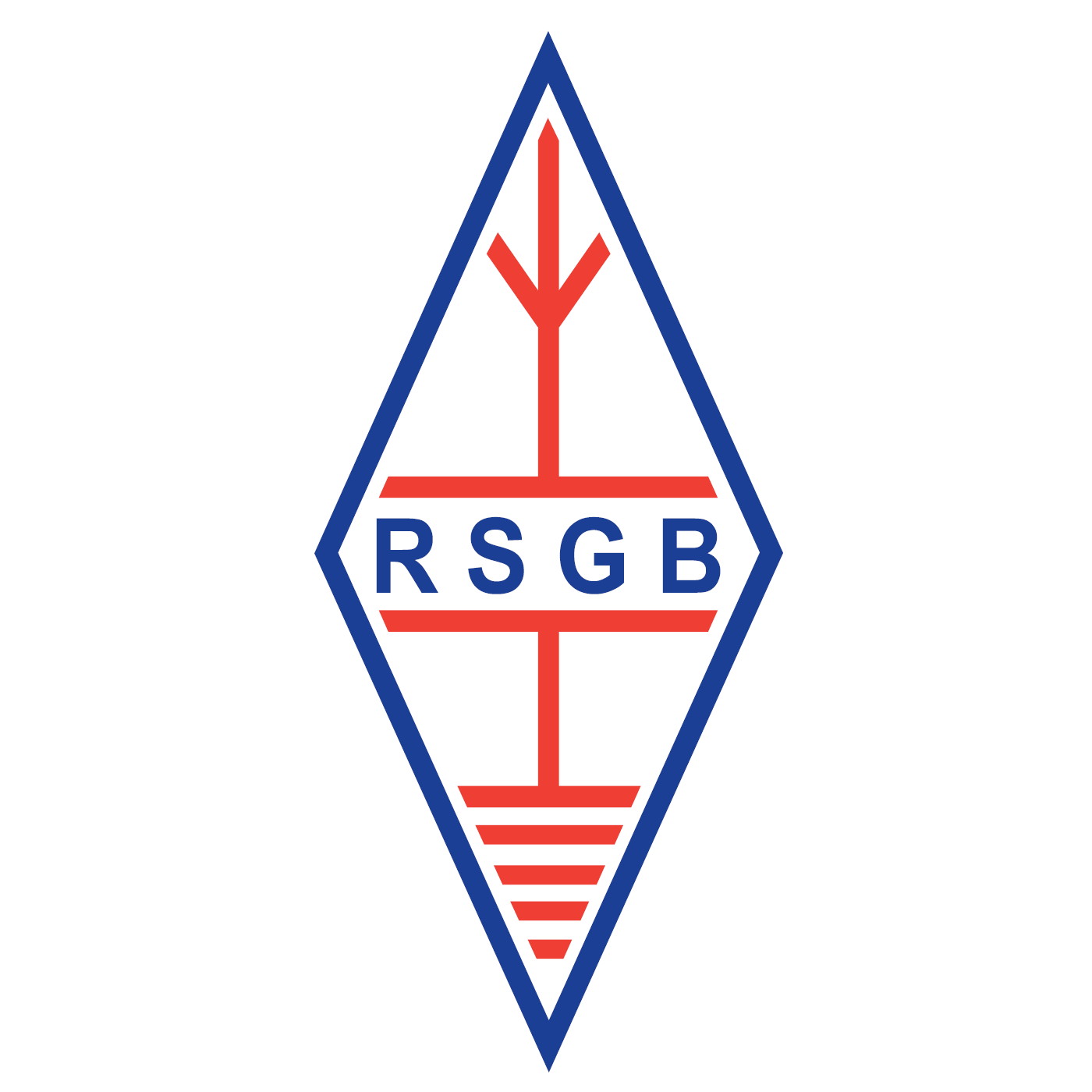 GB2RS NEWS
Sunday the 24th of January 2021
The news headlines:
SSTV from the Space Station this week

Orlando Hamcation postponed

Enter Construction Competition
Russian cosmonauts on the International Space Station are planning to transmit slow-scan TV images on 145.800MHz FM using the SSTV mode PD-120. On the 28th of January, the transmissions will be between 1210UTC and 1715UTC. On the 29th they will broadcast between 1310UTC and 1805UTC. Please note that these times could vary depending on the activity onboard the ISS.
This year's Orlando HamCation has been postponed. Usually held in February, there will instead be online events. Go to hamcation.com to check out all the events and webinars that will be happening. You must register for the webinars that you want to watch, but registration is free.
Have you entered the RSGB's 'Get on the air to care' construction competition? The deadline is the 1st of February. Send a short description of your project to gm.dept@rsgb.org.uk and include a few photographs, a video if possible and any related circuit diagrams.
Nick Redmayne, G6PQW has written an engaging piece in The Telegraph about how the lockdown has reinvigorated a teenage interest in amateur radio. The piece includes a quote from RSGB General Manager, Steve Thomas, M1ACB. Well done Nick.
Filmmaker Luka Vukos released his short film ISS_Overs that is available for preview until the 29th of January on Vimeo, see tinyurl.com/ISSOvers. The film will be entered for several festivals this year, and its contents could be of interest to radio amateurs. A solitary radio amateur endures Covid-19 lockdown in mid-2020. Hearing the crew of the International Space Station talking to schoolchildren as it passes over his home, he dreams of escape. Appearing to be a fly-on-the-wall documentary, ISS_Overs is actually scripted, with only Paul Thompson, GM6MEN on the screen.
David, G8UOD recently contacted the RSGB about laptop donations to schools as he thought radio amateurs may have machines they no longer use. If you are interested in donating a laptop or similar to schools to aid with home-schooling, you can find many groups that will take them at the BBC website. Go to tinyurl.com/gb2rs001.
We're into the final weeks of the nominations process for the RSGB elections, which will end at 2359UTC on the 31st of January. There are a number of vacancies so for more information visit rsgb.org/election. The results will be announced at the RSGB's online AGM on Saturday the 24th of April.
Now the DX news
Michael, HB9WDF will be active holiday style as 8Q7AO from the Maldives, IOT reference AS-013, from the 25th of January to the 7th of February. Activity will be on QO-100 only. QSL via Logbook of The World, eQSL, Club Log and via the bureau to his home call.
Erling, LB2PG will be active again as JW/LB2PG from the weather station on Bear Island, Svalbard, EU-027 until late May. In his free time, he will operate SSB on the 80 to 20m bands. QSL via his home call.
Nils, SM3UQK has been based in Greenland, NA-018, since early January, and will remain there until the 28th. In his spare time, he is active as OX/SE3A, mainly on 20 metres. QSL via SM3UQK, direct or bureau.
Now the contest news
Please remember to check before the contest for any new rules due to lockdown and social distancing, which may differ around the world. The RSGB strongly advises obeying your national and local government's advice.
The BARTG RTTY Sprint ends its 24-hour run at 1200UTC today, the 24th. Using the 3.5 to 28MHz contest bands, the exchange is simply the serial number.
The UK EI Contest Club DX CW contest ends its 24-hour run at 1200UTC today, the 24th. Using the 3.5 to 28MHz contest bands, the exchange is signal report and District Code.
On Tuesday the SHF UK Activity Contest runs from 1930 to 2230UTC. Using all modes on the 2.3 to 10GHz bands, the exchange is signal report, serial number and locator.
Wednesday sees the UK EI Contest Club 80m contest running from 2000 to 2100UTC. Using CW only, the exchange is your six-character locator.
Next weekend the CQ 160m DX contest runs from 2200UTC on the 29th to 2200UTC on the 31st. It's CW only and the exchange is signal report and your CQ Zone. Please note that American stations also exchange their State and Canadians their Province.
Now the radio propagation report, compiled by G0KYA, G3YLA & G4BAO on Friday the 22nd of January.
Last week was defined by a lack of sunspots, but otherwise reasonably settled geomagnetic conditions. However, towards the end of the week, the Sun woke up with regions 2797 and 2798 becoming active. The sunspot number rose to 25 on Thursday, although the solar flux index remained in the 70s, reaching 77 on Thursday. This is good news as the Sun had remained spotless for some time.
By this weekend the spots will have rotated to be more Earth-centric and we shall have to see what happens to the solar flux index. They may continue to grow or could diminish. Meanwhile, a large solar coronal hole near the Sun's equator will also become geoeffective on Friday, which may result in an elevated Kp index at the beginning of next week. NOAA predicts the solar flux index will remain in the mid to high 70s next week and the Kp index will be in the range of two to three. This will rather depend on the interplanetary magnetic field of the solar wind, emanating from the coronal hole. If its Bz swings south we can expect it to couple more easily with the Earth's magnetic field and the Kp index could rise further.
So, HF propagation may remain subdued with little of note. However, this is a good time of year for low-band operations, with top band and 80m coming into their own after sunset and around sunrise. Signals from stations to the west, such as from North America, can peak just before our sunrise and there is often SSB activity around 3.795MHz. Why not take a look?
Higher up the bands, daytime maximum usable frequencies over a 3,000km path are reaching and often exceeding 21MHz. Daytime critical frequencies are in the range 5-6MHz, which means 40m remains a band for longer-range contacts. 60 metres, or five Megahertz, would be a better HF choice for near-vertical incidence skywave, or NVIS, contacts around the UK.
And now the VHF and up propagation news.
The current spell of unsettled weather seems likely to continue through the coming week. This means that other issues like rain, snow and strong winds are the themes we will have to adapt to. In amateur radio terms, it will be thin pickings, primarily rain scatter on the microwave bands as active fronts and showers pass by. That said, winter rain scatter is nothing like as intense as it is in the summer, so don't expect too much. Keep an eye on your beacons and rainfall radar maps, and make a noise on reflectors and social media if you catch rain scatter propagation.
It's hard to find any other benefits in the weather charts, and certainly no sign of high pressure and Tropo. We are also past the window of typical midwinter Sporadic-E, but that's not to say the odd path won't appear for digital modes like FT8, since unsettled weather brings a good supply of jet streams.
Moon declination reaches maximum on Tuesday so we'll have long Moon windows and high peak Moon elevations all week. As we are past apogee, path losses will be falling. 144MHz sky noise starts moderate but dips below 180 kelvin on Thursday.
There are no significant meteor showers again this week, so continue to check pre-dawn for the best random meteor contacts.
And that's all from the propagation team this week.