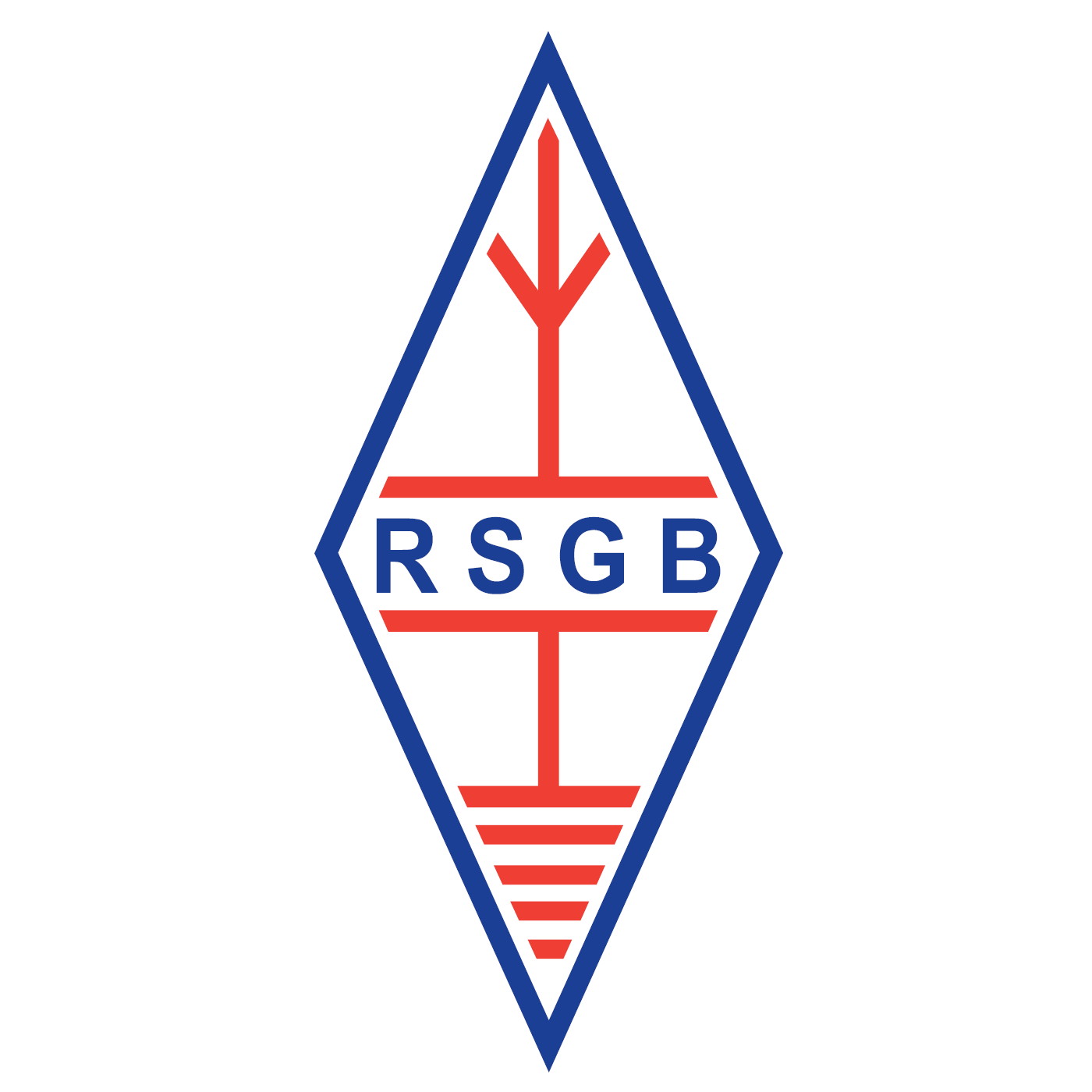 GB2RS News
Sunday 1st August 2021
The news headlines:
SSTV sked from ISS
New interlinked GB2RS broadcast
Amateur on University Challenge
Russian cosmonauts on the International Space Station are planning to transmit Slow Scan TV images on 145.800MHz FM using the SSTV mode PD-120. The transmissions will be made from RS0ISS in the Russian ISS Service module. The dates are planned as the 6th of August from 1050 to 1910UTC and the 7th of August from 0950 to 1555UTC. As always, these dates and times could change depending on operations onboard the ISS. The signal should be receivable on a handheld with a quarter-wave whip. If your rig has selectable FM filters try the wider filter for 25kHz channel spacing. You can find ISS pass times at amsat.org/track.
We're always seeking new ways to bring you GB2RS each week, and now we have news of an interlinked broadcast. John, G4TRN and Sean, G7NJX have interlinked GB3ZB and GB3FI to extend their 70cm broadcast to both sides of the Mendips. Thank you to them and all the other newsreaders who bring the news to listeners week by week.
Nikolas, M0IPY, who is Chair of Cambridge University Wireless Society, will be appearing in the Emmanuel College team on University Challenge. The programme airs on Monday the 2nd of August at 8.30 pm. Why not watch and cheer his team on! Nikolas also recently took part in the VHF NFD in Cambridge. You can find out more details from the BBC website.
Kevin, G0PEK and Lauren, 2E0HLR will be taking part in the Megacycle DXpedition as they cycle from Lands End to John O'Groats. It starts today, the 1st of August, and they hope to be home by the 28th. They will be carrying radio equipment on the bikes and operating VHF bicycle mobile and APRS along much of the route. Some HF QRP operations may be possible too. You can follow their progress on the Megacycle DXpedition Facebook page.
The British Amateur Television Club Convention will take place, on the 21st of August only, at the Midland Air Museum. This event will be a meetup, show & tell and Bring & Buy event with full test facilities. On the 16th of October, part 2 of the BATC Convention will be a day of free online talks about amateur television. You can read more at batc.org.uk.
Today, the 1st of August is Yorkshire Day and for many of the participants of the Hambleton ARS daily net, it will be a double celebration. It is the 500th consecutive day of operation of their daily net on 2m FM. The net is open to any amateur or listener and was started to keep amateurs in the area in touch during the Covid lockdown. So far, 87 different stations have been logged since it started. A special Yorkshire themed 'Cabin Fever' award is available for any station taking part in the net, issued via email by Tim, G0TYM. SWL Reports are welcome and should be sent to hambletonars2020@gmail.com. The net starts at 11 am on the 2m calling frequency and usually moves to S18 if clear.
Many stations will take to the airwaves between the 2nd and 15th of August to celebrate the 4th anniversary of FT8. Commemorative stations will use callsigns with FTDMC or FTDM in the suffix. Logs will be uploaded to the Logbook of The World and eQSL systems and paper QSL cards will be available. A list of stations due to take part can be found at ft8dmc.eu/anniversary.
The AMSAT Engineering and Operations Teams has announced that the satellite known as AO-109 is now open for amateur use. Users are advised to use efficient modes such as CW or FT4 for making contacts, as there are issues with the satellite that make SSB voice contacts difficult. AO-109 is an inverting linear transponder. The uplink is 145.860MHz to 145.890MHz and the downlink is 435.760MHz to 435.790MHz. Later, there will be 1200 baud PSK telemetry on 435.750MHz, but that is still non-operational.
And now for details of rallies and events
Before travelling to any rally or event, please check the event's website as there may be alterations or cancellations due to the current restrictions.
News of a cancelled rally first. The Galashiels Rally, planned for the 24th of October, has been cancelled for this year.
The Wiltshire Radio Rally, Electronics Fair & Car Boot Sale is planned for today, the 1st of August, at Kington Langley Village Hall & fields, SNl5 5NJ. Doors are open from 9 am to 3 pm and admission is free. Details are at chippenhamradio.club.
Also today, the 1st of August, the radio operators of Cornwall are holding the 1st Cornwall Antenna Build-Off. This is a free event. As well as the Build-Off there are Bring & Buy tables available as well as refreshments. For details search @g5xdx on Facebook or email G5XDX@gmx.co.uk.
The King's Lynn ARC radio rally will go ahead today, the 1st of August, at Gaywood Community Centre, King's Lynn PE30 4EL. Doors open at 9 am and the entry is £2.50. There will be trade stands, a Bring & Buy and car boot pitches outside. Catering is available on site. See klarc.org.uk.
The Flight Refuelling Hamfest, originally scheduled for next weekend, is cancelled for 2021, as previously publicised.
Now the DX news
Yann, F1SMB will be active as FO/F1SMB from several French Polynesia islands in August. Between the 2nd and 6th of August, he will be on Moorea, IOTA reference OC-046, and between the 6th and the 10th, it will be Tahaa, OC-067. He will operate QRP SSB and FT8 mainly on 40m and 20m. QSL via F1SMB for SSB contacts and eQSL for both SSB and FT8 contacts.
Hal, W8HC will be active holiday style as FS/W8HC from St. Martin, NA-105, until the 6th of August. He will operate CW and FT8 on the 40 to 6m bands. QSL via Logbook of The World.
Massimo, HB9TUZ will be active as HI9/HB9TUZ from Las Terrenas, NA-096, in the Dominican Republic throughout August. He will operate SSB on the 40 to 10m bands. QSL via eQSL only.
Now the Special Event news
On the 7th and 8th of August, Welland Valley ARS will be running GB5HAW from the Harborough At War event at the Market Harborough Show Ground LE16 7QB. It is a two-day 1940s and World War II living history show. There will be trade stands, static military vehicle displays, battle re-enactments with smoke and pyrotechnics galore. There will also be a home front area that will host static displays and a marquee. This is where the WVARS will be located. They will be on air from the 6th of August when they set up.
Coventry ARS is running two special event stations until May 2022 to celebrate Coventry being the City of Culture. GB1COC & GB8CCC will be running most days, with GB8CCC passing between members of the club. Dates and times will vary.
Now the contest news
With different parts of the UK having different lockdown restrictions, please make sure you follow the appropriate regulations. Keep yourself and fellow amateurs safe. August is the month of the traditional summer holiday so there are no RSGB HF contests this month.
Today, the 1st of August, the 432MHz Low Power Contest runs from 0800 to 1200UTC. Using all modes, the exchange is signal report, serial number, locator and postcode.
On Tuesday the 144MHz FM Activity Contest runs from 1800 to 1855UTC. It is followed by the all-mode 144MHz UK Activity Contest from 1900 to 2130UTC. The exchange is the same for both: signal report, serial number and locator.
On Wednesday it's the 144MHz FT8 Activity Contest, running from 1900 to 2130UTC. The exchange is a report and your 4-character locator.
Next weekend is the Machine Generated Modes contest, running for 24 hours from 1400UTC on the 7th. Using the 50 and 144MHz bands, the exchange is your report and 4-character locator.
Now the radio propagation report, compiled by G0KYA, G3YLA & G4BAO on Friday the 30th of July.
Last week the Sun was bursting with sunspots, with a solar flux index in the high 80s. But, by Thursday, we were looking at a different picture, with zero sunspots and a solar flux index of 79. We also had a geomagnetic disturbance, thanks to the arrival of a high-speed stream from a coronal hole late on Wednesday. This pushed the Kp index to four, with the solar wind speed remaining elevated until at least late Thursday. The disruption triggered a short-lived ionospheric enhancement, with maximum usable frequencies over a 3,000km path reaching 25MHz at 2040UTC on Wednesday, according to Propquest and the Chilton Ionosonde data. But, by Thursday morning, MUFs were struggling to reach 14MHz.
Propagation earlier in the week had been quite good, with extensive openings to the Far East on 17m. Rodney, G0CBO reports working a host of stations, including Japan and Kazakhstan, using just 40W FT8 to a vertical. Steve, G0KYA worked 8N8OLP, the Tokyo special event station for the Olympics, using 50W FT8 to a quarter-wave vertical on 20m.
Next week, NOAA's Space Weather Prediction Centre predicts the solar flux index will remain in the mid-70s. It also has the Kp index at a maximum of two or three, reflecting the lack of solar coronal holes. There is the possibility of a geomagnetic disturbance this weekend caused by material arriving from a small coronal hole on the Sun's equator, but its effects are likely to be minimal and short-lived.
And now the VHF and up propagation news.
Last week provided some excellent rain scatter QSOs for GHz bands operators. The heavy showers across the South and East of the country coincided with not one, but two GHz contests. During the all-day Sunday, UK Microwave group event, many stations reported working into the North of England from the South and East Anglia via backscatter from a line of heavy showers extending from Ipswich down to Southampton.
The coming week looks very similar to the last one, with an unsettled weather pattern offering further heavy showers or thunderstorms and longer periods of rain. This will favour rain scatter, while there is little prospect of any high-pressure systems returning to produce Tropo.
Regarding Sporadic-E, the unsettled weather suggests there will be jet stream activity to help along any late-season interest. Remember that the season can extend into early September, so plenty of time to fill in any missing squares this year.
With positive Moon declination, this week we'll have long Moon visibility windows, but with apogee on Monday, path losses will be at their highest.
Random or sporadic meteor rates are still high, but there's a big shower on the way. Get ready for the largest shower of the year, the Perseids. This peaks on the 12th and 13th of August with a zenithal hourly rate of 100. Find out more about this shower next week.
And that's all from the propagation team this week.