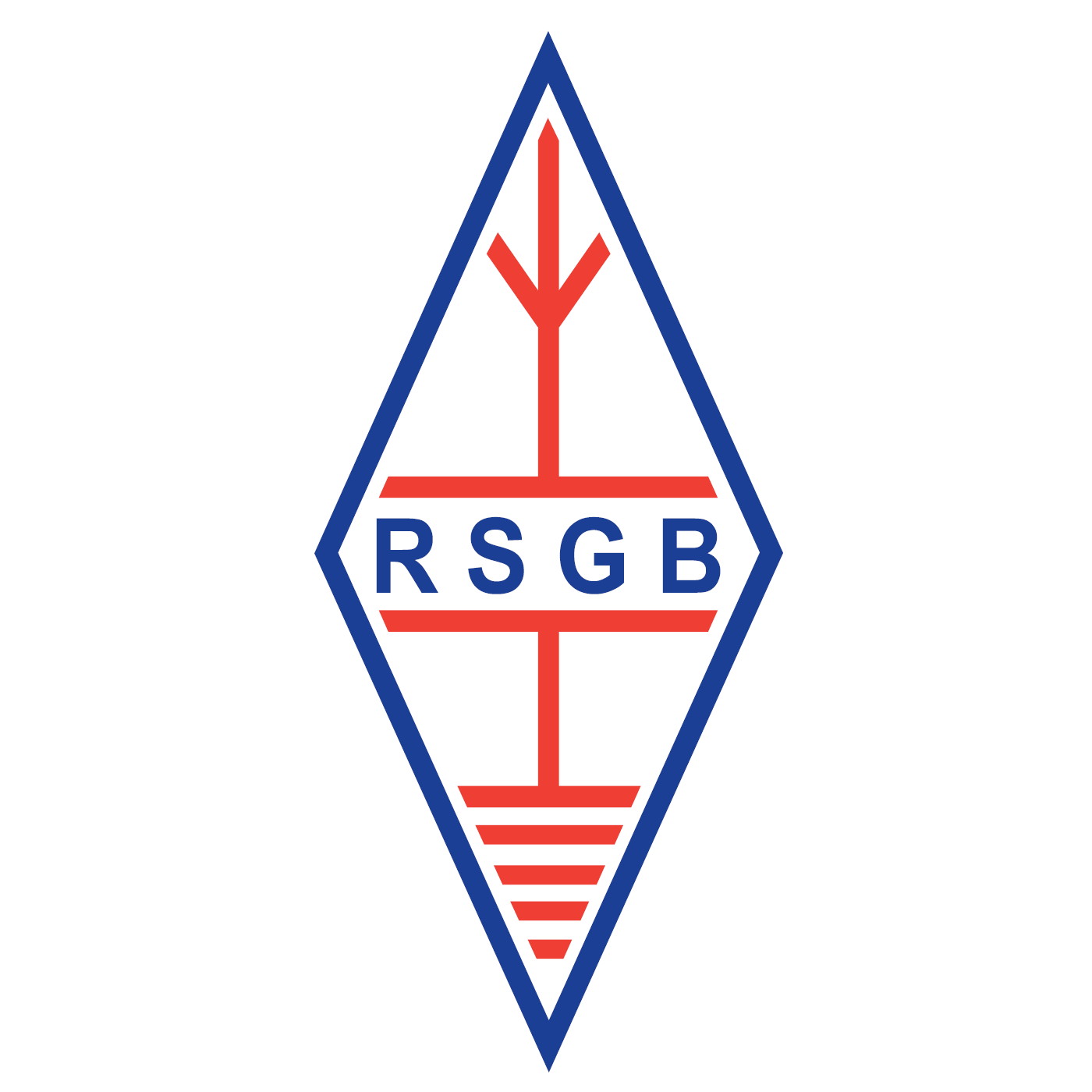 GB2RS NEWS
Sunday the 4th of April 2021
The news headlines:
Tonight@8 on 12th April

Vote in RSGB Elections

Free Emergency Comms Training
Tonight @ 8 in April has moved back a week and will be at 8 pm on Monday the 12th of April. Alan, W2AEW will give an introduction to VNAs and the NanoVNA. You can watch and ask questions live on the RSGB YouTube channel. For more information about all the Tonight@8 webinars see the Society's website at rsgb.org/webinars.
Have you voted yet in the RSGB elections? You can find voting guidance and read statements from all the candidates on the RSGB website at rsgb.org/agm. Both candidates for RSGB President have also been part of an interview with Callum, M0MCX on YouTube at youtube.com/dxcommander.
A Radio Emergency Communications Training Event will take place on the 10th and 11th of April between 1600 and 2359UTC each day. Previously an in-person event in Seattle, this year it will be virtual. The event's theme is Disasters Here, There, and Everywhere – Are We Prepared? The two days of training, talks and information on emergency communications and amateur radio are free to attend, register at commacademy.org.
The latest episode of ICQ Podcast features an in-depth interview with three senior RSGB representatives. They are Board Director John, M0JAV; Exam Standards Committee Chair Tony, G8PBH; and General Manager Steve, M1ACB. Listen to an explanation about the new EMF regulations, an update on exams, an overview of the RSGB in 2020 and a look forward to 2021. Go to rsgb.services/gb2rs/008 and the RSGB piece starts at 1 hour and 2 minutes.
Chelmsford Civic Society has a Zoom talk by Chris Neale of the Chelmsford Science and Engineering Society on Wednesday the 14th of April at 7.30 pm. Entitled RDF to RADAR, my parent's contribution to Hitler's downfall and how I came to be! it is a free event to attend. This talk highlights the roles played by two of the many hundreds of RAF personnel who helped deliver this initially primitive radar capability to a level that ensured that a German invasion was thwarted. To book a place, search for Chelmsford Civic Society and click on the Events tab.
SOS Radio Week starts at 0000UTC on the 1st of May and runs until the 31st to coincide with the RNLI's own Mayday fundraising month. Stations are encouraged to register to become an official station. For further details of the event please visit sosradioweek.org.uk.
Now the DX news
Toni, EA5RM is in Bolivia working on a non-governmental organisation's project until the 27th of April. In his spare time, he will operate SSB and digital modes as CP1XRM. QSL via EA5RM and Logbook of The World.
Stationed at Casey Station in Antarctica until at least November, Paul, VK2PAD is active as VK0PD in his spare time. Currently, he has a 20/40m dipole 10m above ground level and so far he has some contacts on 20m. QSL via EB7DX.
Now the Special Event news
Celebrating World Amateur Radio Day, DA21WARD will operate from the 1st of April until June. QSL via the bureau, or direct to DK5ON.
John, MW1CFN will be active as GB1004FTS from Anglesey, IOTA reference EU-005, until the 8th of April. He will operate SSB and digital modes on the HF bands, 6 and 2m. QSL via Logbook of The World or direct.
The Wireless Institute of Australia is celebrating the centenary of the Royal Australian Air Force with two callsigns. VI100AF will operate until the 29th of May. It will be used by radio amateurs that are either current or veteran military personnel; some activities may be from military bases. VK100AF will be active until the 31st of August. Full details are on QRZ.com.
Now the contest news
With different part of the UK having different lockdown restrictions, please make sure you follow the appropriate rules. Several contests now accept portable entries, so please check the contest rules. Above all, please follow relevant national and local restrictions.
The SP DX contest runs for 24 hours until 1500UTC today, the 4th. Using CW and SSB on the 1.8 to 28MHz contest bands, the exchange is signal report and serial number. SP stations will also exchange their Province code.
Today, the 4th of April the First 70MHz contest runs from 0900 to 1200UTC. Using all modes, the exchange is signal report, serial number and locator.
On Monday the IRTS 70cm Counties Contest runs from 1300 to 1330UTC. It is followed by the IRTS 2m Counties Contest from 1330 to 1500UTC. Both contests are FM and SSB and the exchange is signal report and serial number. Irish stations also give their county.
On Tuesday, the 144MHz FM Activity Contest runs from 1800 to 1855UTC. It is followed by the all-mode 144MHz UK Activity Contest from 1900 to 2130UTC. The exchange for both is signal report, serial number and locator.
On Wednesday, the third FT4 series contest runs from 1900 to 2030UTC. Using the 3.5 to 14MHz contest bands, the exchange is signal report and your 4-character locator.
The 144MHz FT8 Activity Contest runs from 1900 to 2100UTC on Wednesday. The exchange is signal report and your 4-character locator.
The UK EI Contest Club 80m contest runs from 1900 to 2000UTC on Wednesday. Using SSB only the exchange is your locator.
On Thursday, the 50MHz UK Activity Contest runs from 1900 to 2130UTC. Using all modes, the exchange is signal report, serial number and locator.
Next Sunday, the 11th, is a busy day for contests. The First 50MHz contest runs from 0900 to 1200UTC and uses all modes. The exchange is signal report, serial number and locator.
The UK Microwave Group second Low Band contest runs from 1000 to 1600UTC. Using all modes on the 1.3 to 3.4GHz bands, the exchange is signal report, serial number and locator.
Running from 1000 to 2100UTC, the Worked All Britain Data Contest uses the 3.5 to 14MHz contest bands. The exchange is signal report, serial number and WAB square. Note this contest has two sessions.
The first RoLo Contest runs from 1900 to 2030UTC using SSB only on the 80m band. The exchange is the signal report and the locator received.
Now the radio propagation report, compiled by G0KYA, G3YLA & G4BAO on Thursday the 1st of April.
This last week has certainly been quieter from a geomagnetic disturbance point of view. We have seen the Kp index at one for much of the time, and it even hit zero in the early hours of Tuesday the 30th. We have not been quite so lucky on the sunspot front, with zero spots being recorded on Wednesday.
Nevertheless, 17 metres has provided some good DX paths, especially via FT8, and even 21MHz has opened up at times. The Far East and the Caribbean have been favourites on 17 metres, but a quick scan through 15 metres showed nothing, except for a spike at 21.074MHz where a good sprinkling of European stations, plus Brazil, Saudi Arabia and Israel could be copied.
There have been some North-South paths worked on 10 metres via Trans-Equatorial Propagation or TEP, but these have mainly favoured stations located south of the UK. Coming down to 40 metres, there is always fun to be had contacting Summits on the Air operators, who are always keen to make contacts. SOTA ops in Switzerland, Austria and Germany can usually be worked on CW around 7.032MHz, even with QRP power, no doubt due to their very low noise levels on mountain tops.
Next week NOAA predicts that the solar flux index will remain in the low 70s, with quiet geomagnetic conditions for the first half of the week. From the eighth to the tenth we may expect more disturbed conditions due to the return of another coronal hole. There is also the slim chance of the odd Sporadic-E opening, particularly on 10 metres, but more of that in the next section.
And now the VHF and up propagation news.
Conditions in the warm air part of the high pressure have been good with some strong Tropo, especially over England and Wales. The fronts over Scotland and Ireland have prevented any Tropo there but will weaken by this weekend when we will find the main high centre to the north and west of Britain introducing some chance of temporary Tropo here also. The big change is the development of a dominant low over Scandinavia during this weekend and this will bring strong northerly winds and a return of very cold air with a chance of wintry showers moving south today, Easter Sunday, and Monday. This will potentially be a good time for some rain scatter on the GHz bands. These springtime showers can be sources of hail and thunderstorms, so be ready to track them on the many online radar sites. Conditions remain cold and unsettled for much of the next week.
For Sporadic-E enthusiasts, we are entering the period when the first fleeting openings may make a surprise appearance even for the traditional modes like SSB and CW, so perhaps give 10m a look now and again and possibly 6m too. Obviously, digital modes will potentially be a good early warning sign of activity, or at least the directions of interest.
Moon declination is at minimum today, so peak Moon elevations are at their lowest but will increase as the week progresses. We are past perigee so losses will also increase.
With no significant meteor showers this week, the best time for meteor scatter contacts is the pre-dawn random meteor enhancement.
And that's all from the propagation team this week.